Kent, the Garden of England, is perfect for cycling and there's arguably nowhere better than the borough of Ashford.  We have a wealth of fantastic cycle routes through the borough's towns and surrounding countryside.  The town of Ashford boasts safe traffic-free cycle routes as well as bike storage.  With rolling landscapes, idyllic countryside, canals, lakes and cycle paths that go on for miles, Ashford is the cycling destination for you.
Please remember to Respect, Protect and Enjoy the countryside.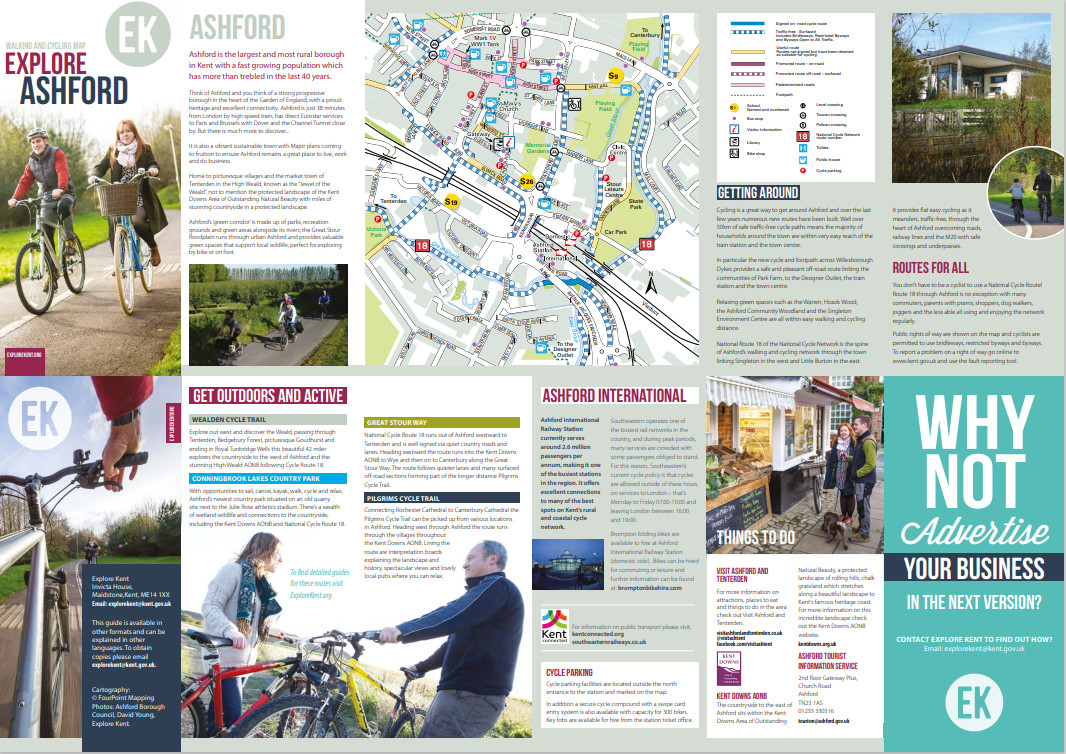 If you want to get on your bike close to home, we have a wealth of cycle routes that will help you navigate in and around the town centre. Download the Ashford Cycle Map and get started with discovering what's right on your doorstep.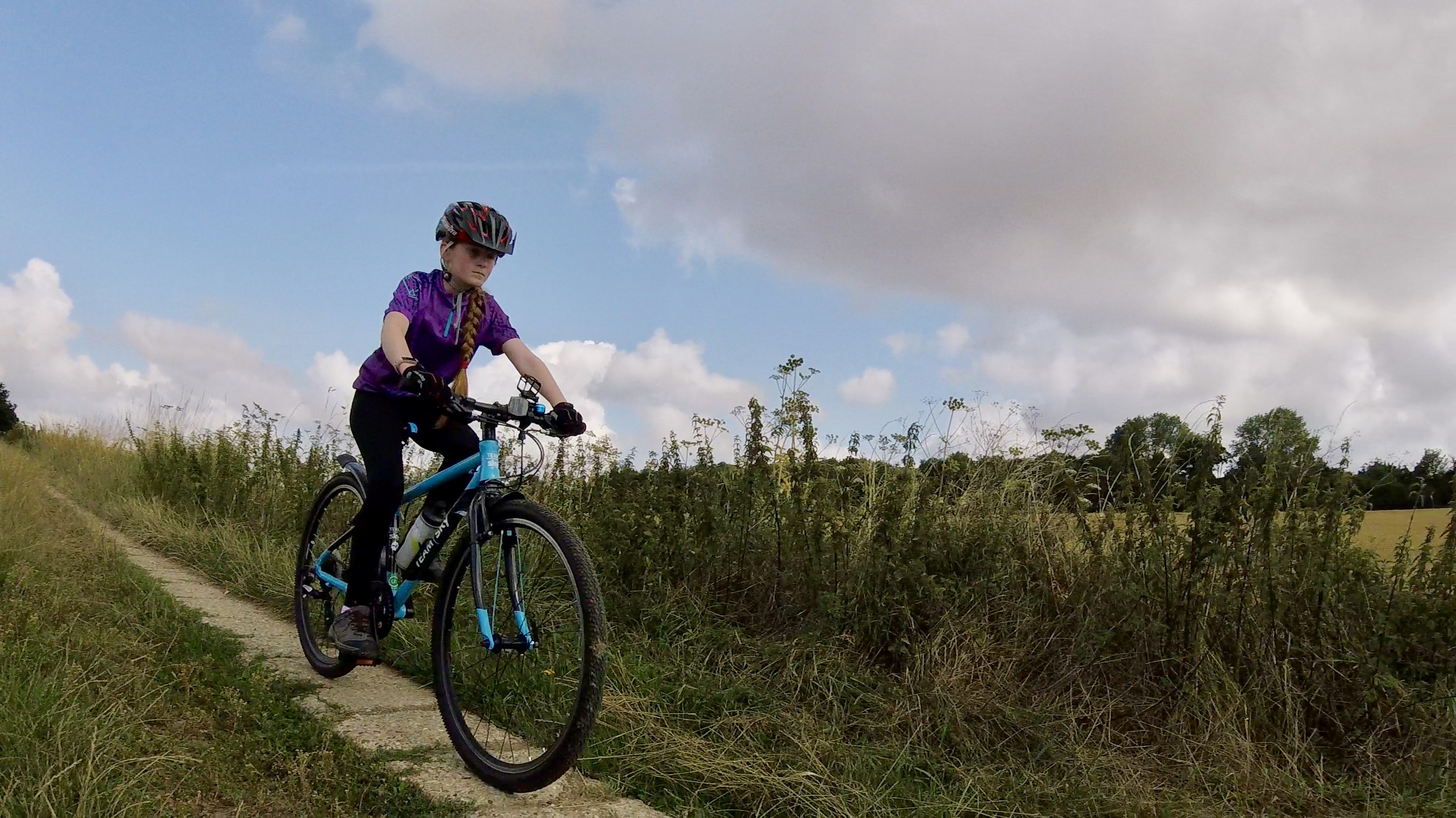 For those seeking a little more adventure, take time to discover the Weald, passing through Tenterden, Bedgebury Forest and picturesque Goudhurst. Ending in Royal Tunbridge Wells this beautiful 42 mile trail explores the countryside and villages to the west of Ashford and the stunning High Weald Area of Outstanding Natural Beauty following Cycle Route 18.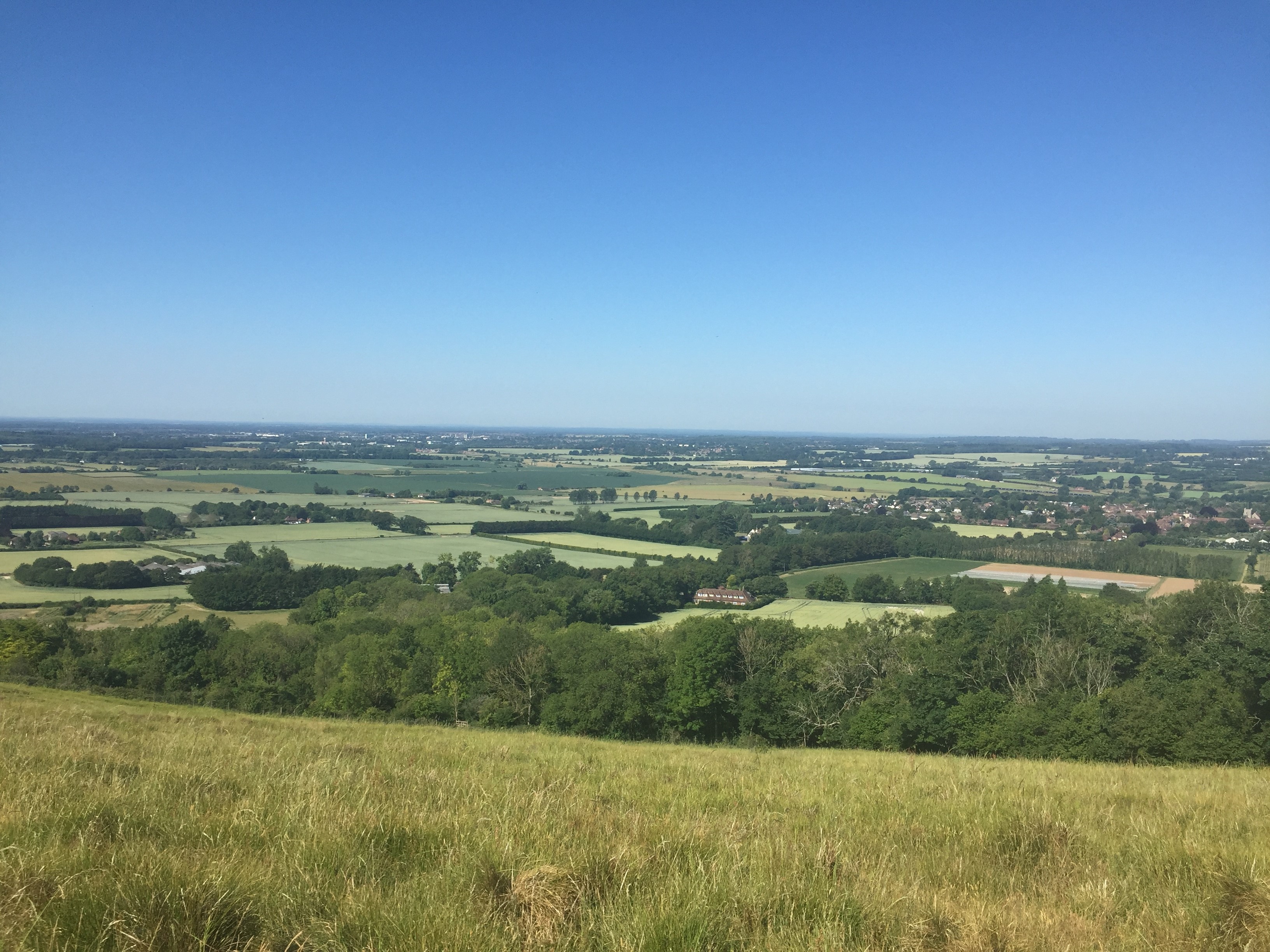 Alternatively, this time head east from Ashford to Wye and the Kent Downs Area of Outstanding Natural Beauty and then on to Canterbury along the Great Stour Way.  The part of Cycle Route 18 follows quieter lanes and many surfaced off-road sections forming part of the longer distance Pilgrims Cycle Trail.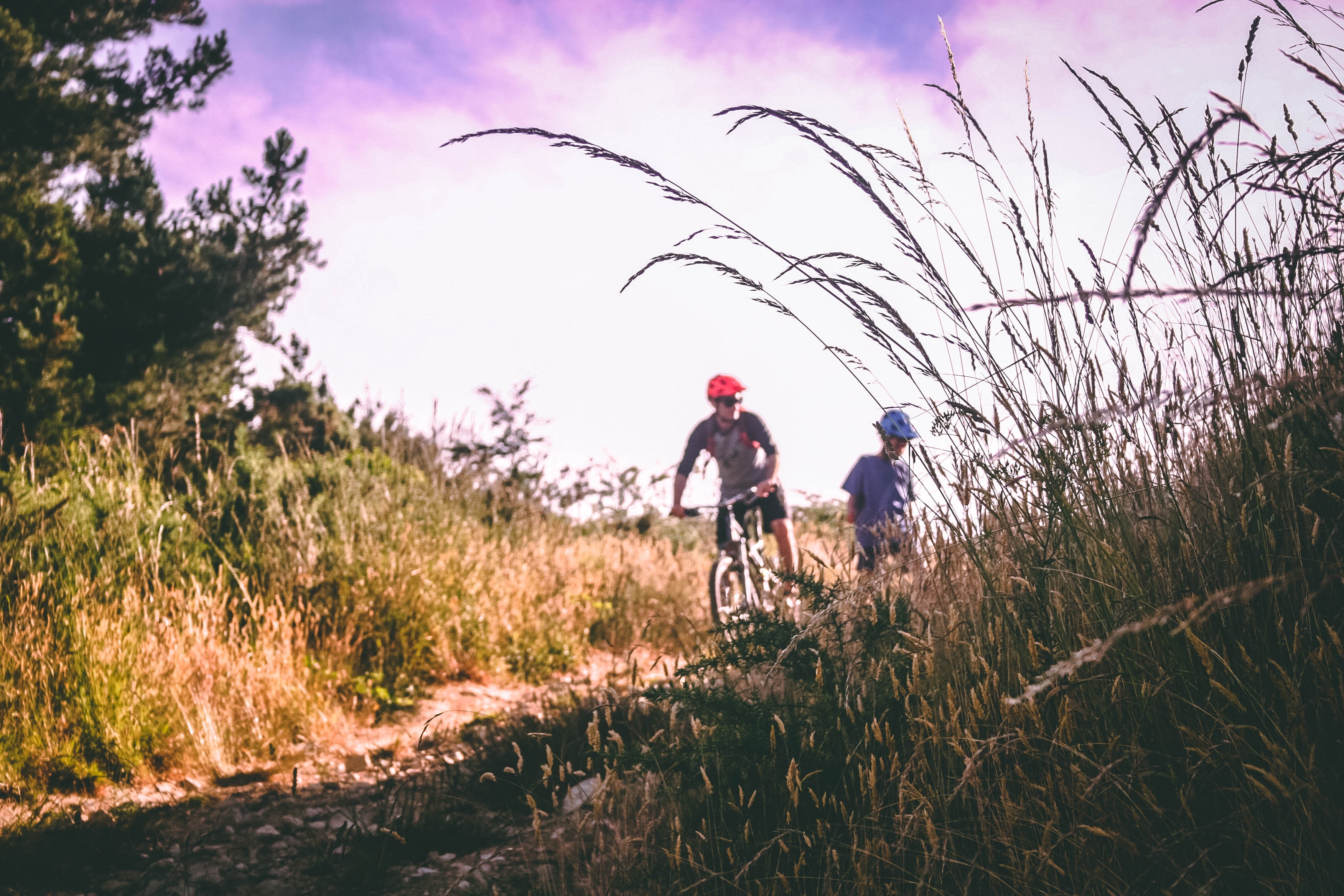 Connecting Rochester Cathedral to Canterbury Cathedral the Pilgrims Cycle Trail can be picked up from various locations in Ashford.  Heading west through Ashford the route runs through the picturesque villages throughout the Kent Downs AONB.  Lining the route are interpretation boards explaining the landscape and history, spectacular views and traditional local pubs where you can relax.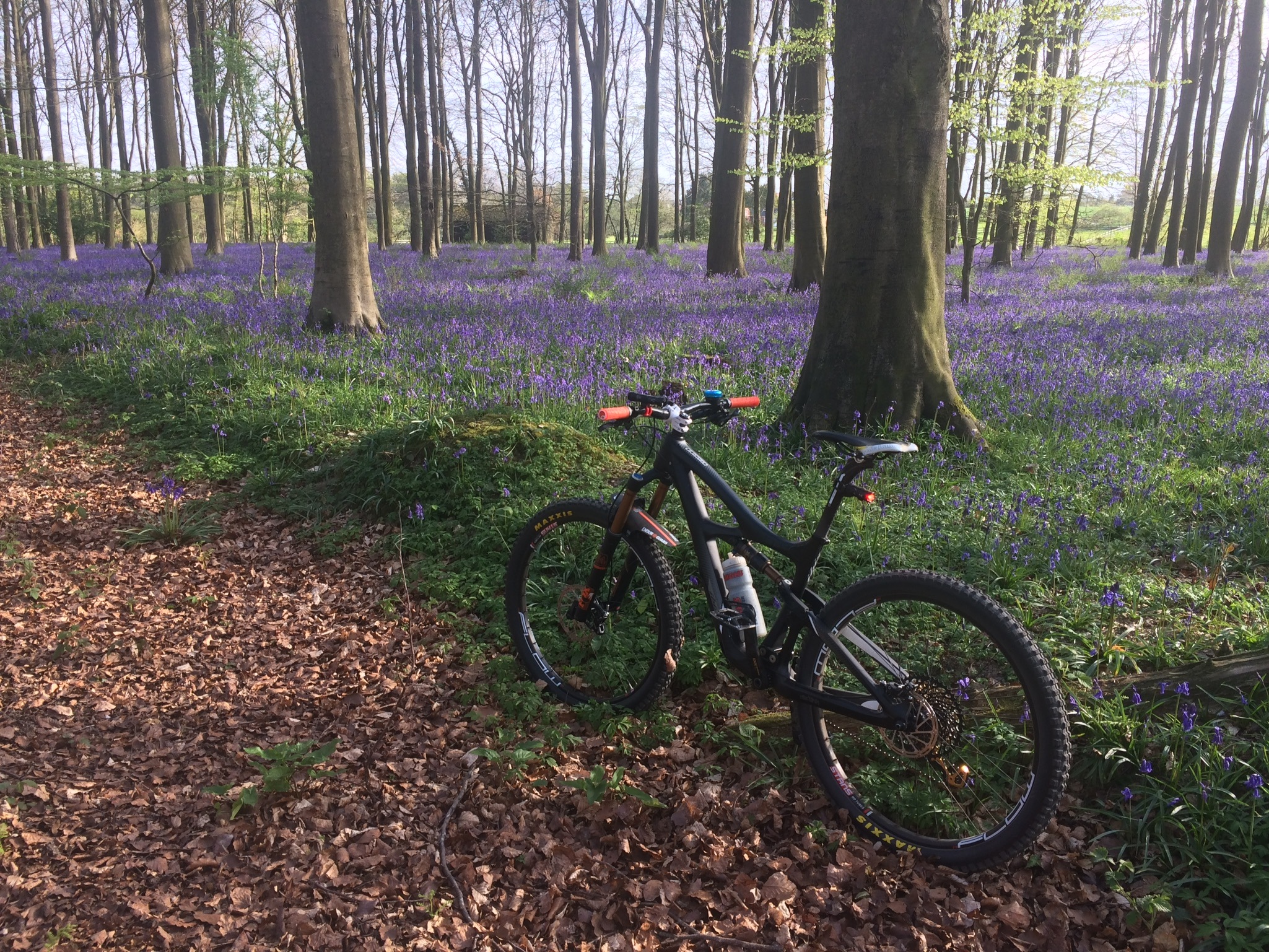 King's Wood is a 15,000-acre forest in the Kent Downs Area of Outstanding Natural Beauty in Challock.  Once a royal hunting forest, a large herd of deer still run free in the wood.  Today the forest is littered with sculptures and artworks, but importantly as King's Wood is so vast it offers a great choice of good cycling trails on the hard forest roads as well as mountain bike trails in the woods.
Willesborough Dykes Foot and Cycle Path
The Willesborough Dykes foot and cycle path is great for local residents and commuters and connects existing cycle and pedestrian routes in Park Farm to Asda, the Ashford Designer Outlet, the station and town centre – great for a leisurely Saturday or Sunday morning ride into town for coffee!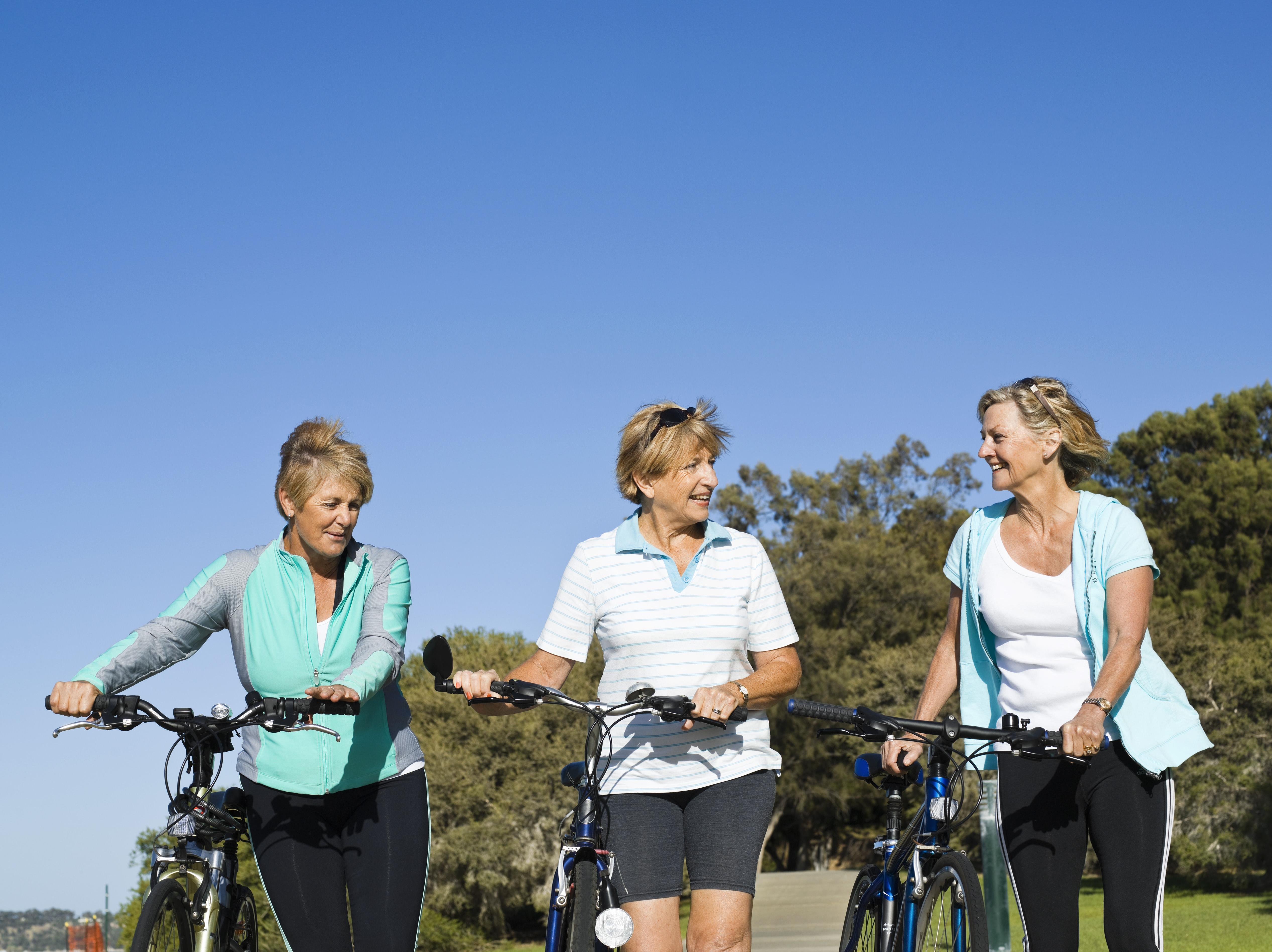 And how about this for convenience? Brompton folding bikes are available to hire at Ashford International Railway Station (domestic side).  Bikes can be hired for commuting or leisure.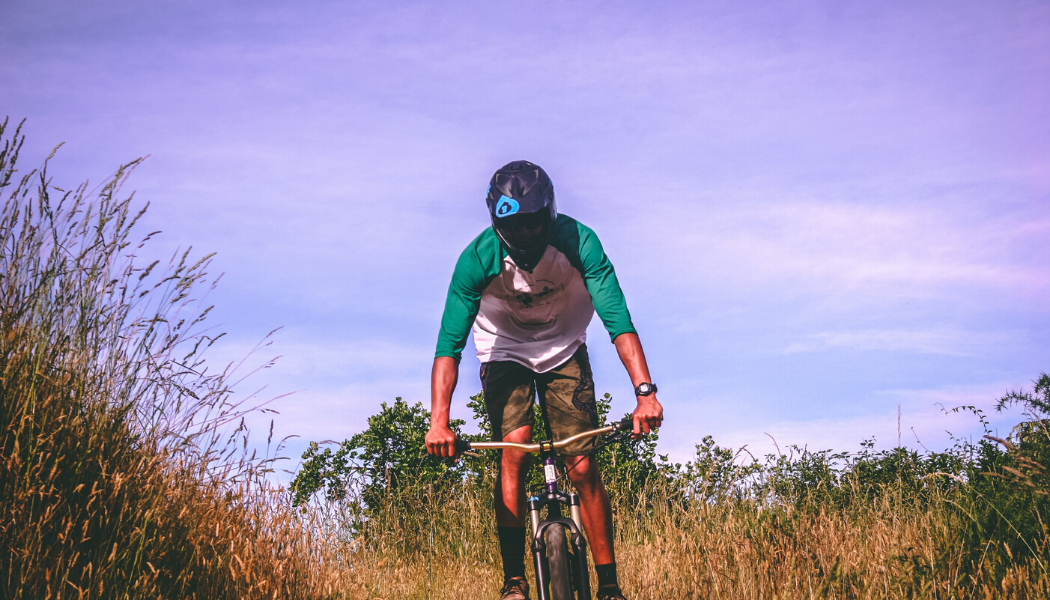 If you don't have a bike or it's not easy to bring it along with you on holiday, then why not hire one while you're here.  Homewood Cycles in Ashford offer a drop off service to your accommodation, or you can pick one up from the shop.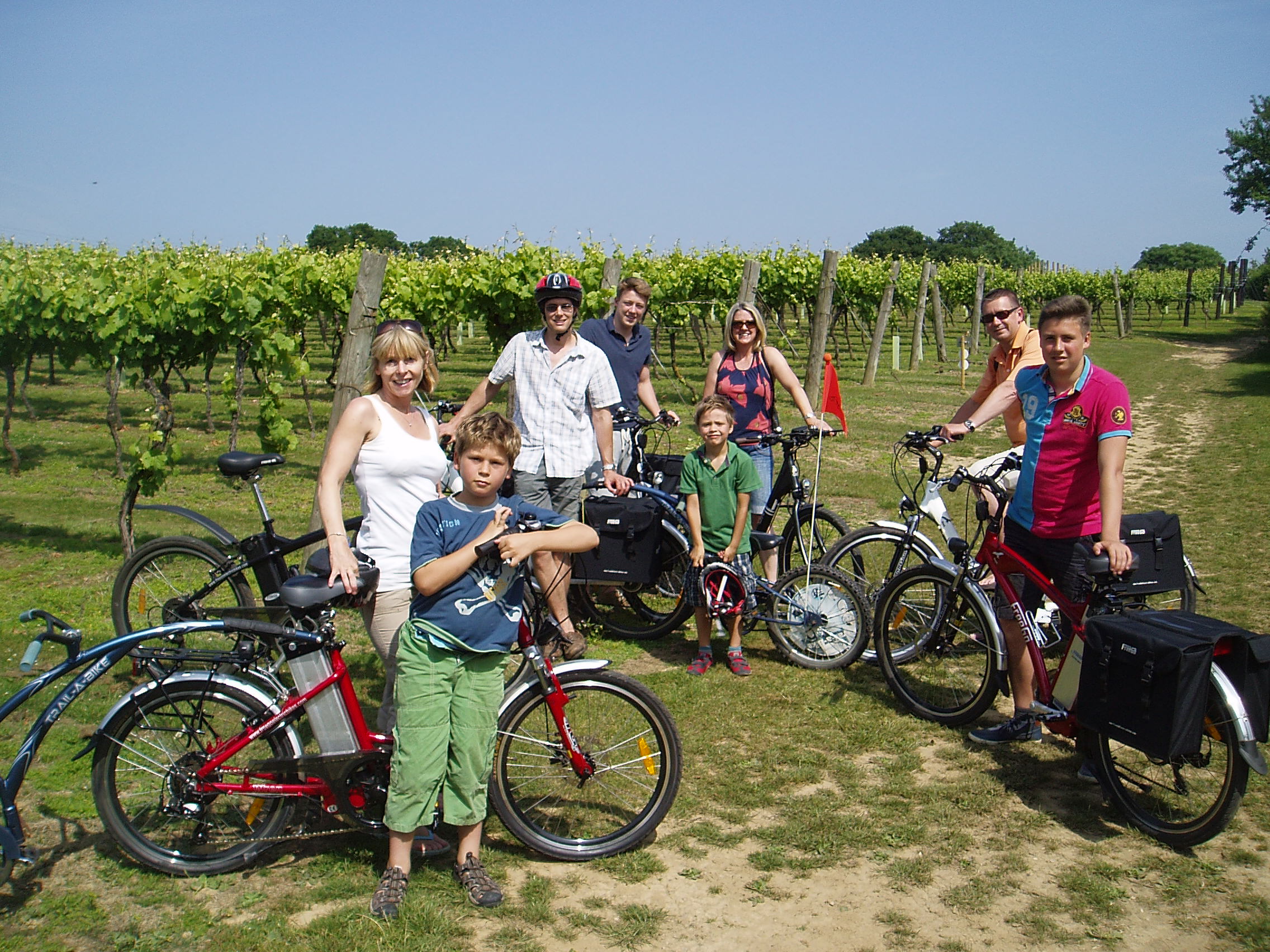 Does all the effort of pedalling around the borough seem too much? If so, why not try an electric bike?  UK Electric Bike Hire in Biddenden have a great selection and they will even provide a self-guided tour to your specification – how about a tour of the local vineyards? Comfortable, reliable and with a large battery range, a UK Electric Bike is perfect for anyone paying a visit to the area.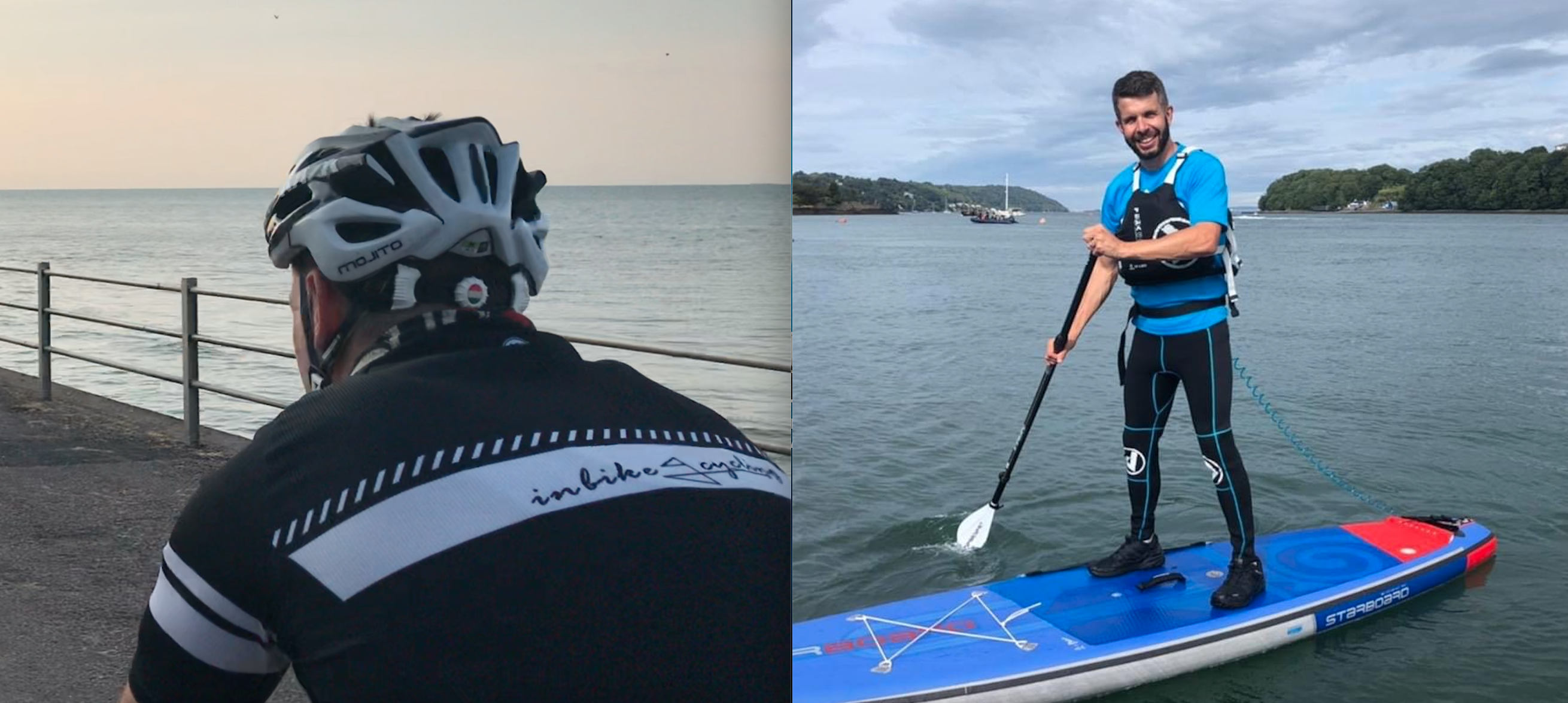 The Wider Experience offers a comprehensive cycling experience –so whether it's Bespoke Experiences, Adventures and Tours, or Skills and Training to boost your confidence there is something for everyone. Take a look at the website and be inspired.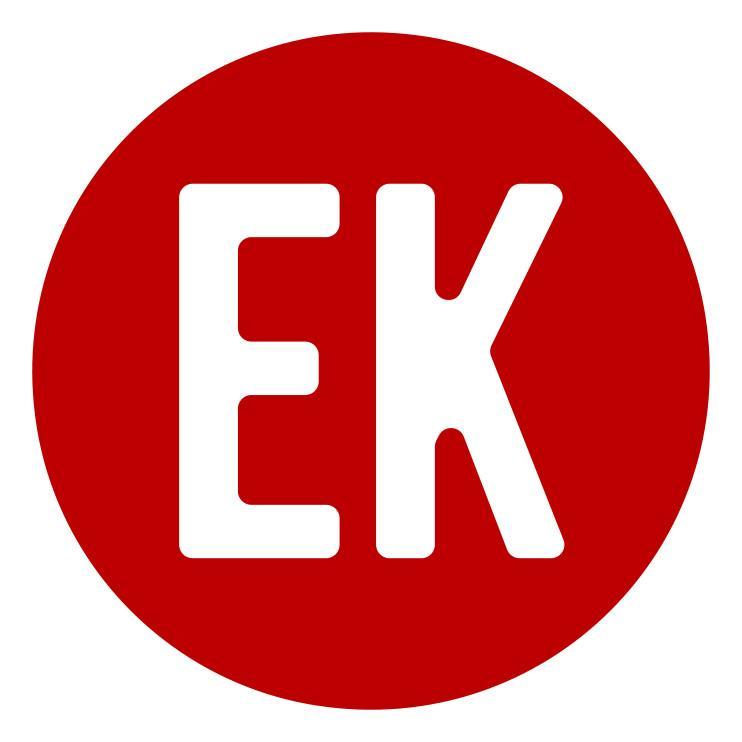 Explore Kent offers information on cycle and walking routes throughout the county of Kent and of course Ashford and Tenterden. You'll also find events and  inspirational and informative blogs to help get you out and about discovering this great part of the Garden of England.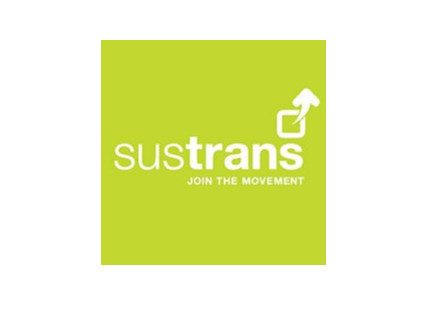 Sustrans is a charity that aims to make it easier for people to walk and cycle in the UK.  Their website has local routes with searchable maps giving you lots to discover in the area, including the national cycle network that runs through the borough of Ashford.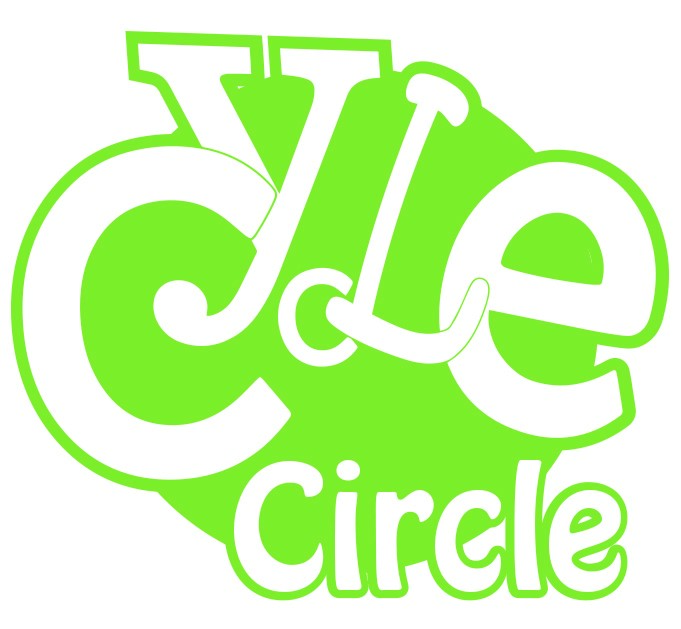 Cycle Circle delivers an array of cycling events and activities on selected days in Ashford.  As part of the Cycle Circle programme they offer supported cycle rides as well as hosting 'ReCycle', an award-winning Bicycle Recycling Programme based at Goldwun School.  Visitors can donate a bike and receive a 20% discount card.  Cycle Circle also host 'CycleFix', where a team of mechanics in Ashford fix punctures, tune gears, fit new break blocks and replace cables.  As well as giving out lots of helpful and impartial advice about bike care and maintenance.